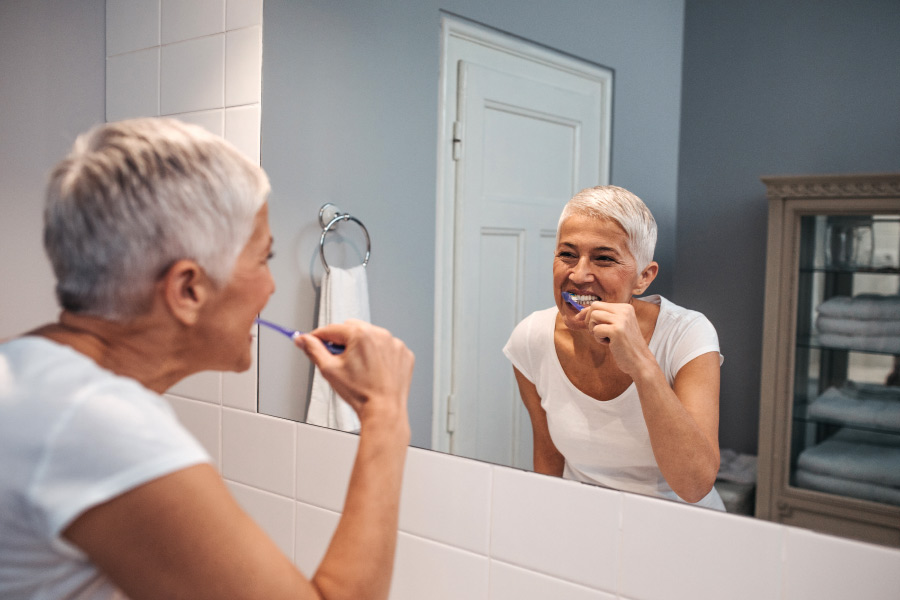 We hope your parents and childhood dentist taught you to brush your teeth twice daily for two minutes each time so that it's now a regular part of your morning and bedtime routines. In this blog post, we discuss a few of the key reasons why brushing your teeth every day is essential for good oral health.
Prevent Dental Disease

When you brush your teeth every day, you're removing bad bacteria and food particles that would otherwise lead to plaque build-up on your teeth. Plaque causes issues like gum disease and tooth decay. These can result in pain and tooth loss, and contribute to other health problems like malnutrition, heart disease, and chronic inflammation.

Remove Stains

The first thing most people notice about a person is their smile. And people who frequently smile are seen as more personable and friendly. Daily brushing will help you maintain a sparkling smile by removing surface stains and reducing your risk of tooth loss. If you're a regular brusher but still having trouble smiling with confidence, ask us about professional teeth whitening to improve your smile's appearance!

Prevent Bad Breath

Bad breath is never desirable. To prevent and fight halitosis, be sure to brush your teeth every day for two minutes each time. Additionally, floss every day, brush your tongue, consume a balanced diet, drink plenty of water, and avoid tobacco products.
Ready to Schedule Your Routine Checkup & Cleaning?
With good health habits like daily oral hygiene and twice-yearly visits to our office for a professional cleaning and exam, you can achieve and maintain excellent oral health. Don't have your next appointment on the books? Sean Abidin, DDS, and Vanessa Cao, DDS, would be thrilled to care for your oral healthcare needs. Contact us to schedule an appointment!
We also invite you to explore our website to learn more about our comprehensive dental services and our Dental Membership Club.