YOUR GO-TO KID'S DENTIST
IN WESTERVILLE
---
Has your child's first tooth erupted or have you recently celebrated their first birthday? If so, then it's time to start thinking about their oral health. We recommend that you bring them in for their first checkup and exam. Our friendly, charismatic team will ensure they're starting on the right path towards a lifetime of healthy smiles.
BOOK YOUR CHILD'S VISIT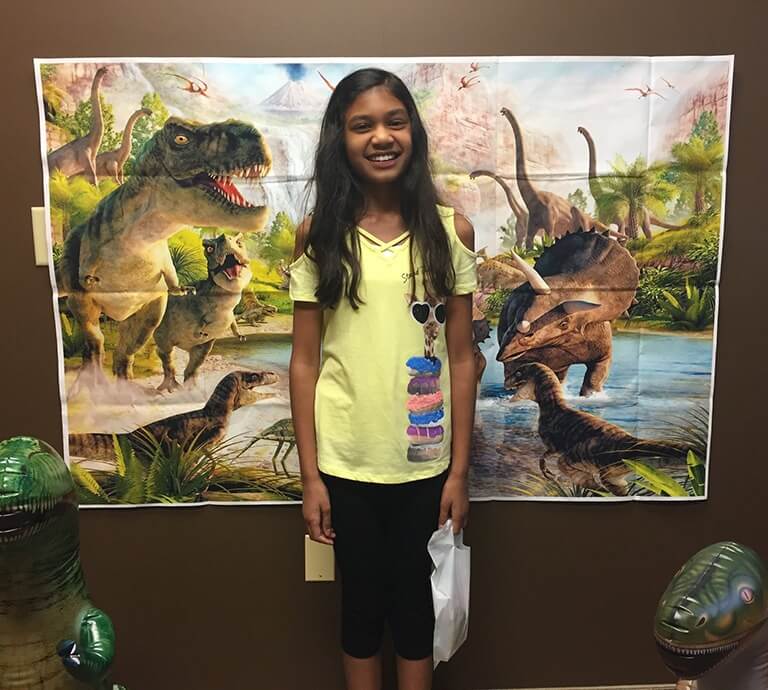 What to Expect at Your Child's First Dental Visit
---
Your little one's first visit is all about getting them used to our team and our office and setting a baseline for their dental health moving forward. Their initial appointment gives us the opportunity to show your child that dental visits aren't anything to be scared of. We understand that the dentist can seem intimidating and we always invite parents to come back with their kiddos to sit next to them for additional support and to get all of the information they need first-hand regarding their child's oral health. Our personable, lively team goes above and beyond to help your child feel safe, comfortable, and stress-free!
During your child's appointment, we'll perform a few quick X-rays then examine their teeth, jaw, and gums. Next, one of our skilled dental hygienists will clean their teeth and give your child a fluoride treatment or dental sealant if we feel they need a bit of extra protection against cavities.
Topics Our Team Will Cover
Brushing & flossing instruction
Fluoride
Managing negative oral habits (thumb sucking, tongue thrusting & lip sucking)
Developmental milestones
Teething
Nutrition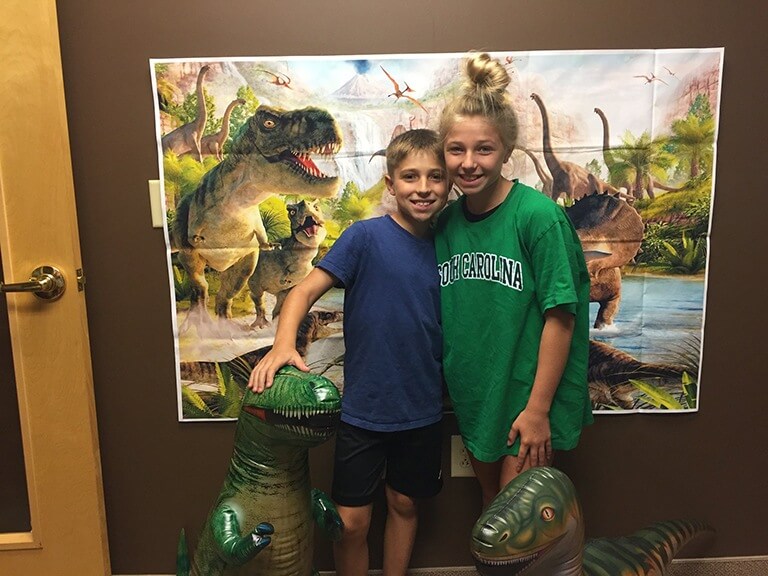 Cavities
---
One of the main things we look out for in our younger patients are cavities. Baby teeth are more susceptible to tooth decay, so we take cavity prevention very seriously. Since baby teeth eventually fall out, you may not think they are important. However, they are crucial for the development and alignment of your child's permanent teeth, breaking down solid foods, and more, which is why it's imperative to ensure your kids' teeth are well taken care of. In addition to their biannual dental exams and cleanings, there are also a few tips you can follow at home to keep decay at bay.
Cavity Prevention 101
Limit sugary snacks and drinks
Choose nutritious vitamin and fiber-filled snacks
Instill proper brushing and flossing habits
Encourage your child to drink plenty of water
Children's Dentistry FAQs
---
Unfortunately, every child responds differently to an oral hygiene routine. We recommend leading by example and creating some type of rewards system for a job well done. Brush with them each morning and night and carefully explain to them the importance of a healthy smile.
Most infants begin teething between the ages of 4 and 7 months. By the age of 3, your child will likely have their full set of baby teeth. Most children begin losing their baby teeth around the age of 6, with their full set of permanent teeth in place by the age of 12. Wisdom teeth will not begin erupting until their late teens and into early adulthood.
Your child should visit the dentist by their first birthday or whenever their first tooth erupts—if that comes first. If you're looking for a kids' dentist near you, we provide gentle children's dentistry to ensure your kiddo has an enjoyable experience from start to finish.
Schedule Your Appointment