Dental Implants

in


Westerville, OH
---
If you've lost even one tooth, you may have noticed a huge change in your day-to-day life. You may not be able to speak with ease, smile with confidence, or eat your favorite foods. At Abidin & Cao DDS, we provide complete dental implant services to help you regain a full, healthy smile. Patients who have teeth replaced with dental implants regain the ability to eat virtually anything and their smile regains the radiant confidence that was missing. Dental implants look, feel, and function like natural teeth, so if you're in need of a permanent tooth replacement, call our office to learn more and schedule a consultation.
complete your smile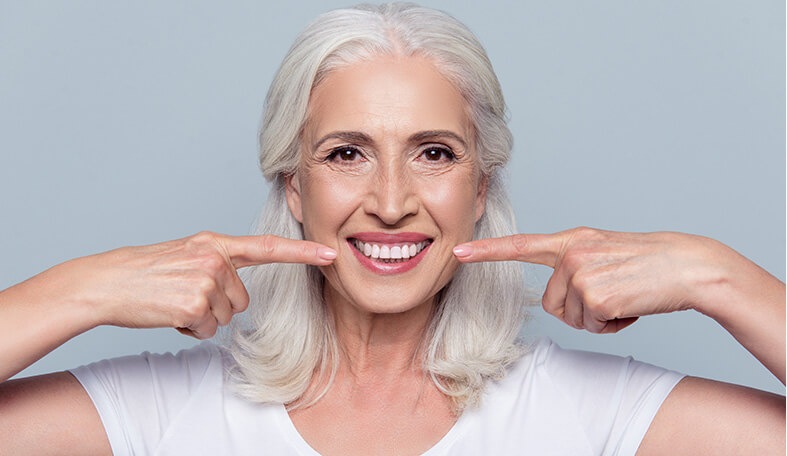 What Are Implants?
---
Dental implants consist of three separate parts that, together, give you natural-looking tooth replacement results. The implant itself is a small titanium post. We place the post into the jawbone and allow the metal to fuse with your bone, creating a replacement tooth root. We connect an abutment to this strong foundation to link the implant to your restoration. The restoration is the third piece of the implant puzzle. Depending on your needs, your restoration will be either a dental crown, bridge, or denture. This is the part of the implant that is visible, but don't worry—it looks just like a natural tooth! Once all three pieces are in place, your new smile will be complete.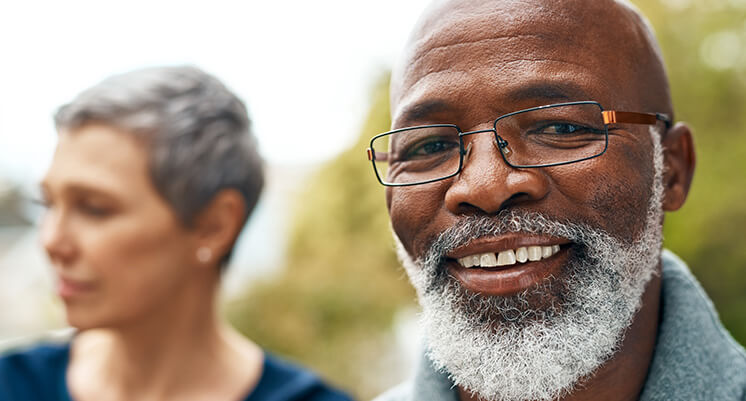 Benefits of Dental Implants
---
Permanent tooth replacement option
No messy adhesives needed (unlike dentures)
Bone loss prevention
Remaining natural teeth won't move into open space
Facial shape is preserved and cheeks won't sag
Easy to care for—brush and floss like normal
Can last a lifetime with proper care
There are a few factors that need to be considered when determining whether or not a patient is a good candidate for dental implants. Patients should have a healthy jawbone or receive a bone graft procedure pre-treatment to reduce the risk of implant failure. It's also important for patients to be relatively healthy and either be a non-smoker or quit smoking for several months during the implant process. Our team can help you decide if implants are the best tooth-replacement method for your smile during your consultation.
The beauty of choosing dental implants to replace missing teeth is that they not only look and feel similar to natural teeth, but they can be treated just like natural teeth as well. When your implants are first placed, you will likely experience some soreness and discomfort during this time, and you will want to eat soft foods that require minimal chewing. Once the healing process is complete, however, there are no food or activity restrictions to worry about, and you can brush and floss like normal.
Dental bridges can work well for patients who do not have enough healthy jawbone tissue to have an implant placed and can't receive or do not want a bone graft, and they are less of a financial investment. Patients often prefer dental implants over bridges because they are more stable, last for many years, feel natural, and do not require any surrounding teeth to be modified. Not sure which one is right for you? We recommend visiting our dental bridges page or contacting our office to schedule a consultation.
Contact Us
How Much Does a Dental Implant Cost?
---
The cost of your dental implant treatment will depend on a variety of factors, including the current health of your jawbone, how many teeth need to be replaced, and your restoration needs. Before we begin, we always go over your expected out-of-pocket costs so you aren't caught off guard. In addition to being insurance friendly, we have a variety of financial options to help ensure you can afford the care you need and deserve.
Get a Full, Beautiful Smile
---
Implant dentistry is changing the way people live! With implants, people are rediscovering their ability to eat, speak, and laugh comfortably and confidently, meaning they can truly get back to enjoying life. If you are in the Westerville, Ohio area and have missing or broken teeth, dental implants could be right for you. Please contact us today and book your consultation appointment to learn more about how dental implants in Westerville can restore your smile!
schedule an appointment