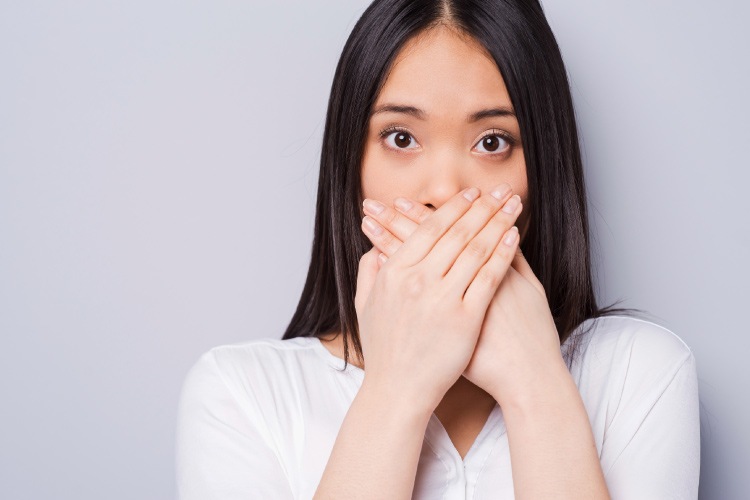 The earlier you can identify and treat gum disease, the better off you'll be when it comes to preventing its negative effects. At every routine cleaning and checkup, our Westerville dental team will evaluate your gum health, but it's important to be aware of gum disease's early warning signs so you know what to look for at home between appointments. If you start to notice any of the following red flags, contact us to schedule an appointment so we can check things out:
Red & Swollen Gums

Healthy gums are generally a shade of pink and fairly firm. Gingivitis, or early-stage gum disease, is characterized by mild gum irritation and inflammation. So if your gums are red, swollen, and tender, it could signal gingivitis.

Bleeding Gums

Some people think it's normal for gums to bleed a little bit during brushing or flossing. This is not the case! The simple fact is that healthy gums don't bleed. Gums that easily bleed usually signal the beginnings of gum disease caused by poor oral hygiene. Be sure to brush your teeth with a soft-bristled toothbrush twice a day for two minutes each time and to floss at least once a day. Brush your tongue every day too!

There are other less common causes of bleeding gums, like a nutritional deficiency, a blood disorder, or the use of blood thinners, so we also recommend discussing your gum health with your primary care physician.

Persistent Bad Breath

Gum disease occurs when there's been a buildup of plaque, a sticky film of bacteria. And that bacteria buildup produces foul odors. If you notice that your breath frequently doesn't smell so fresh, even if you haven't eaten anything particularly stinky recently, you should consider that it might mean something is off with your oral health.
Preventive Dental Care in Westerville, OH
It's important to note that, unfortunately, gum disease can be seemingly "silent" in its earliest stages. Some patients with gingivitis don't notice or feel anything different! Your best bet for healthy gums is to maintain a superb oral hygiene routine, eat a balanced diet, drink plenty of water, and keep up with your routine visits to our office since we know exactly what to look for as dental professionals. So if you are in need of a routine dental appointment, contact our Westerville office today!
Contact Us