Dental Bridges in
Westerville, OH
---
If gaps in your smile have made daily tasks such as eating and speaking more difficult for you, a dental bridge may be a viable solution. Dental bridges are a common treatment within restorative dentistry and are used to improve both the functionality and appearance of your smile. If you need a dentist near you that can provide quality bridges, our team is skilled in providing natural-looking, beautiful restorations to get your smile back on track. Speak with a member of our team today to learn more about how a dental bridge can help you!
Complete Your Smile
What Is a Dental Bridge?
---
A dental bridge is a restorative prosthesis that closes the gap left behind by one or more missing teeth. Your bridge is composed of two or more dental crowns with false teeth placed in between. These crowns will be permanently cemented to the natural teeth or dental implants surrounding your gap and the false teeth will fit perfectly into the remaining empty space.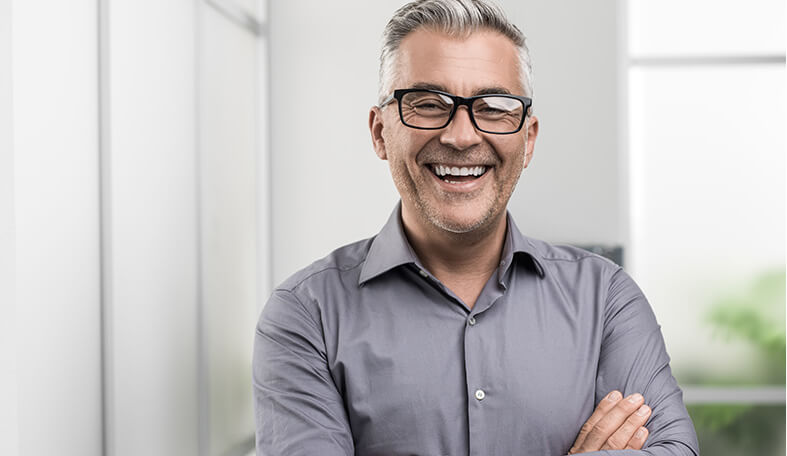 Cost of Dental Bridges
---
No two cases are the same and the cost of treatment ranges for each patient. During your initial consultation, we'll create a personalized treatment plan to correct your dental issues and provide you with an accurate cost breakdown. We offer a variety of financial options, including dental insurance, our in-house dental membership club, and CareCredit®.
Dental Bridge FAQs
---
Dental bridges are most often composed of ceramic or porcelain materials due to their ability to match the natural shade of your tooth. Both materials are extremely durable and stain resistant.
No. Dental bridges are permanently bonded to your surrounding teeth or dental implant. This means you don't have to worry about taking them out at night or removing them for your hygiene routine.
With proper care, your dental bridge can last several years. Ensure you're brushing twice per day, flossing daily, and rinsing with an alcohol-free mouthwash to preserve them.
Schedule Your Appointment