Your Trusted Westerville
Emergency Dentist
---
Are you currently dealing with an urgent dental issue and looking for an emergency dentist near you? Look no further than Abidin & Cao, DDS. Our Westerville dental office is fully equipped to accommodate patients with dental emergencies. From fixing a chipped tooth to performing an emergency root canal, we are prepared to take care of you! Our goal is to help you get the relief you need so that you can get back to enjoying life behind a healthy, functioning smile.
Call Now
Same-Day Emergency Care
---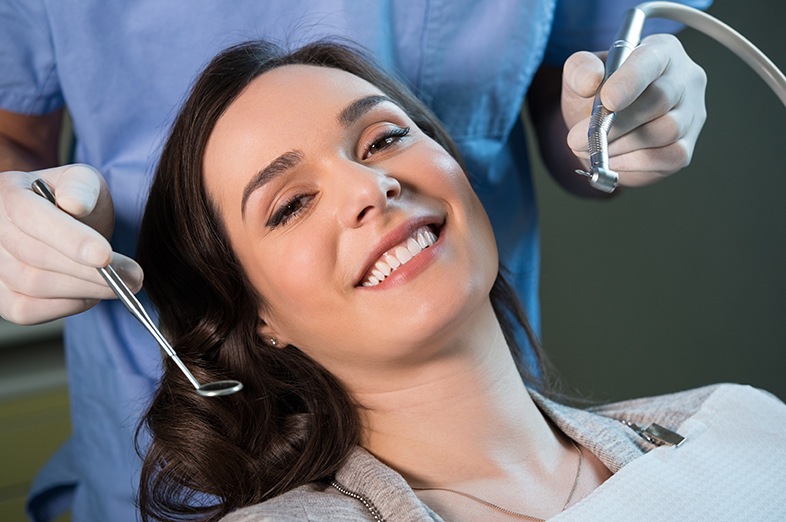 We never want our patients to have to wait in pain or visit a random dentist if an emergency strikes. Our office leaves room in our schedule to get patients in to see us the same day they call. We recommend keeping our phone number, (614) 882-9828, in an easy-to-access location like in the contacts of your phone and on your fridge, so that you can quickly and easily get in touch with our Westerville dentists if an emergency strikes!
Emergency Dentistry FAQs
---
While this varies on a case-by-case basis, these are some of the most common types of dental emergencies that usually require immediate dental care:
Broken Natural Tooth or Restoration
Chipped or Cracked Tooth
Inflamed or Infected Bump on Gums
Knocked-Out Adult Tooth
Lost Filling
Throbbing Toothache
We understand that you can't always budget for dental emergencies. At Abidin & Cao, DDS, we believe that everyone deserves access to immediate, high-quality emergency dentistry. That's why we take a variety of payment options to help you out as much as possible. We know that emergencies can be stressful times and we aim to make your visit as stress-free as possible, and that includes the financial aspect. We take most insurance and accept third-party financing through CareCredit®!
If your dental problem is an imminent threat to your health or well-being, you are experiencing severe bleeding, or you have a broken jaw, please call 911 immediately.
Contact Our Office