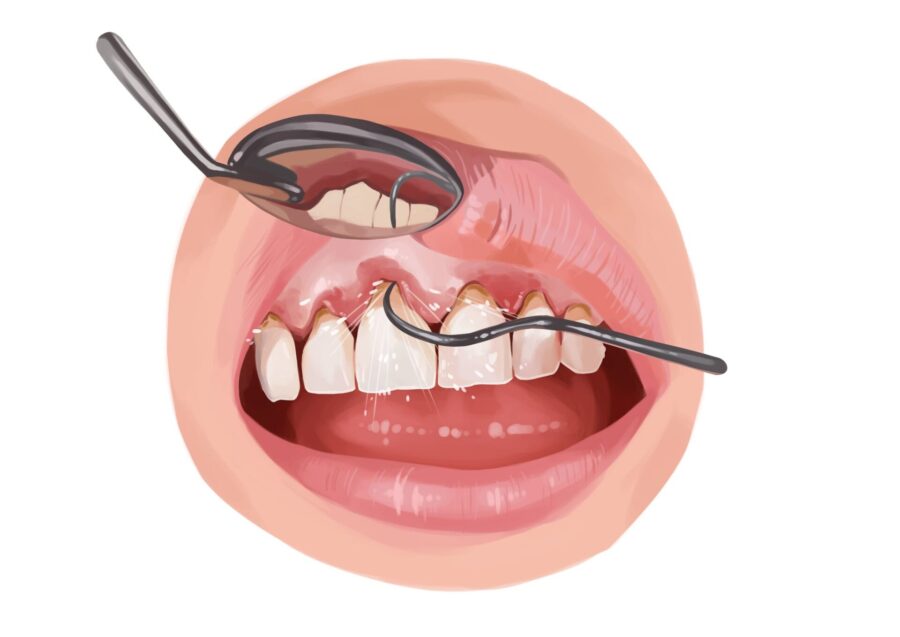 Gum disease, one of the most common dental ailments, is a progressive disease that results in inflammation, infection, and recession of the gums. It makes teeth more vulnerable to decay and sensitivity. Gum disease can also result in tooth loss, which makes it harder to eat and communicate properly.
One of the earliest signs of progressive gum disease are periodontal pockets. The gums pull away from around the teeth to form pockets that can become infected. Signs of periodontal pockets include swelling, bleeding, and a foul smell from around the affected area. However, many periodontal pockets are difficult to detect at home and are best detected during a dental checkup.
Periodontal pockets develop when food particles and bacteria collect around and under the gum line. Daily brushing and flossing can help prevent the accumulation of this debris, which would otherwise irritate the gums and cause them to separate from the teeth.
Gum Disease Treatment
During your twice-yearly preventive cleanings and examinations, we will carefully check your gums to see if there are any signs of gum disease. If so, we may recommend a periodontal deep cleaning. During this more intensive cleaning, our team dislodges bacteria and tartar from under the gum line and smooths out the tooth roots so that the gums can reattach to the teeth.
Sean Abidin, DDS, and Vanessa Cao, DDS, believe prevention is always better than treatment. Brushing your teeth twice a day for two minutes each time and flossing every day can help keep your teeth and gums clean and plaque-free. Additionally, we recommend consuming a balanced diet, drinking plenty of water, avoiding tobacco products, and visiting your dentist every six months.
Affordable Dentist in Westerville, OH
Our team can help you achieve a healthy smile. Please contact us to learn more about our preventive and periodontal services. We also invite you to check out our financial page to see how we strive to make our treatments affordable!
Periodontal pockets image from Authority Dental under CC 2.0