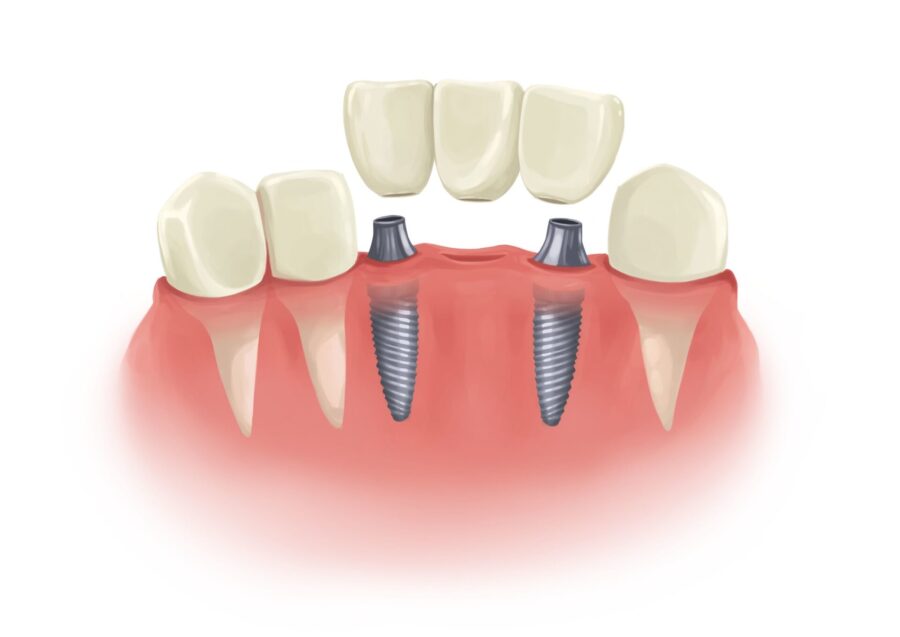 Replacing missing teeth with a restoration like a dental bridge can help prevent other teeth from shifting to fill in the space. This can preserve your smile's alignment and reduce your risk of malnutrition, poor self-esteem, and dental disease. There are several types of dental bridges that can be appropriate for a variety of situations.
Traditional Bridge
A traditional dental bridge usually consists of an artificial tooth sandwiched between a dental crown on either side. They are made of ceramic or porcelain and require a small amount of enamel removal from the surrounding teeth to make room for crown placement.
Cantilever Bridges
Similar to a traditional dental bridge, the cantilever bridge attaches to a neighboring tooth. The attachment, however, is only on one side. This type of dental bridge is not recommended in the back of the mouth where too much bite force can occur.
Maryland Bridges
A Maryland dental bridge has "wings" on each end that bond to the back of the neighboring natural teeth to eliminate the need for removing enamel and placing dental crowns.
Implant-Supported Bridges
While traditional, cantilever, and Maryland bridges all require attachment to natural teeth, an implant-support bridge does not. An implant-supported bridge securely replaces multiple missing teeth in a row.
Tooth Replacement in Westerville, OH
Replacing missing teeth will help you maintain good oral health and eat, speak, and smile with confidence. Each type of dental bridge serves different needs and situations.
If you're looking for a tooth replacement, please contact Sean Abidin, DDS & Vanessa Cao, DDS, today to schedule a consultation at our office in Westerville, OH. Our team can give you more information about our restorative dental solutions, including our dental bridges, and recommend the best option for your smile.
We offer multiple payment options to suit your budget. For example, we accept dental insurance and CareCredit, and have our own in-house membership plan that gives you discounts on services beyond your routine preventive care.
Image from Authority Dental under CC 2.0