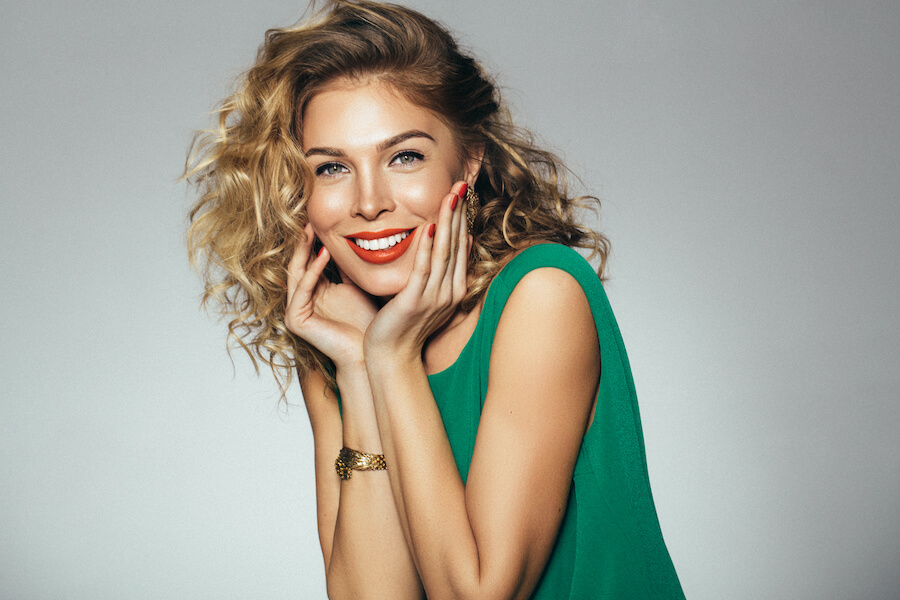 Porcelain veneers are thin shells of a special ceramic that are bonded to the front of your teeth. They can hide a variety of cosmetic issues, such as severe discoloration, chips, and irregularly-shaped teeth. Composite veneers can be good for patients with a tighter budget. While the composite material is less durable and natural-looking than porcelain, it can still enhance the appearance of your smile.
No matter your budget or the desired look for your veneers, the process usually requires several trips to our office.
Consultation with Our Dentists
First, you'll need to contact our dental office in Westerville to schedule a consultation with one of our experienced dentists. During your consultation, Dr. Abidin or Dr. Cao will review your natural smile, dental health history, lifestyle, and smile goals, as well as your budget and our financing options. They will take into account many factors to determine if veneers are the right cosmetic option for you. If so, they will create a custom treatment plan for your smile.
Preparing Your Teeth
Porcelain veneers sit snugly on the front surface of your teeth. For the veneers to appear natural, Dr. Abidin or Dr. Cao will need to prepare your teeth by thinning the enamel. A slight enamel adjustment will reshape the surface of your teeth for a comfortable fit.
Once your teeth are prepared, dental impressions can be taken with the help of our modern office technology. The lab where your veneers will be created will use the impressions to create your custom veneers. You may need temporary veneers during this time.
Placing Your New Veneers
After your veneers are finished, we will set up an appointment for you to come in again. We will make sure you feel comfortable and confident about the color and shape of your veneers then bond them to your teeth for long-lasting placement.
Your New Smile Awaits!
Do you want to improve your smile with dental veneers? Contact our office today to schedule your cosmetic consultation. We would be thrilled to help you achieve a smile that you love!