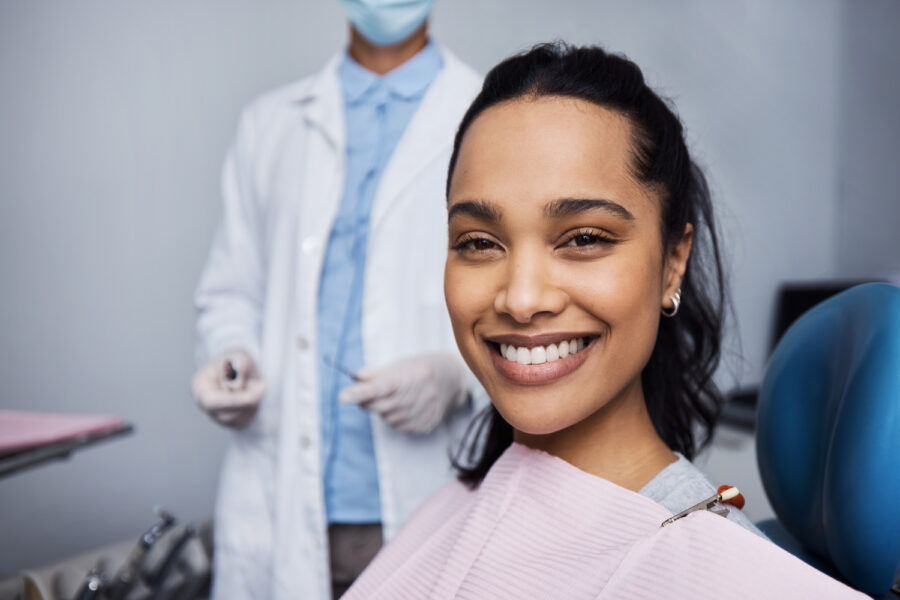 Dental bonding is a cosmetic and restorative treatment that helps improve the appearance of your smile. Below, we'll take a look at what the dental bonding process entails and some of the ways it can enhance your smile.
What Is Dental Bonding?
Dental bonding involves using a tooth-colored resin to fix abnormalities in the smile, like a chip or a wide gap, and using a special light to harden that resin in place. Dental bonding can attach to the whole front of a tooth or only a small portion of your tooth. Your tooth is cleaned and prepared, the resin is applied to your tooth and bonded in place, then polished to feel smooth and look natural.
What Can Dental Bonding Fix?
Dental bonding is great for small issues affecting the surface of your teeth, such as a chipped or cracked tooth. Similarly to porcelain veneers, bonding can also be used to alter the appearance of teeth by hiding discoloration, irregularly-shaped teeth, minor crookedness, and small gaps.
This quick and painless procedure is minimally invasive, which is great for those who don't want to spend a lot of time in the dental chair. The results are natural-looking because we use a tooth-colored, realistic resin material. Plus, dental bonding is cost-effective and carries a high success rate for patients.
Some issues corrected by dental bonding can also be fixed with other cosmetic treatments. For example, porcelain veneers completely cover the front of the teeth, are resistant to stains and chips, and have a natural-looking luster. Dental crowns are tooth-like caps that cover the entirety of a natural tooth.
Dental Bonding in Westerville, OH
Please contact us to schedule a consultation so we can determine if dental bonding or one of our other restorative or cosmetic treatments is the right option for you. We look forward to hearing from you!