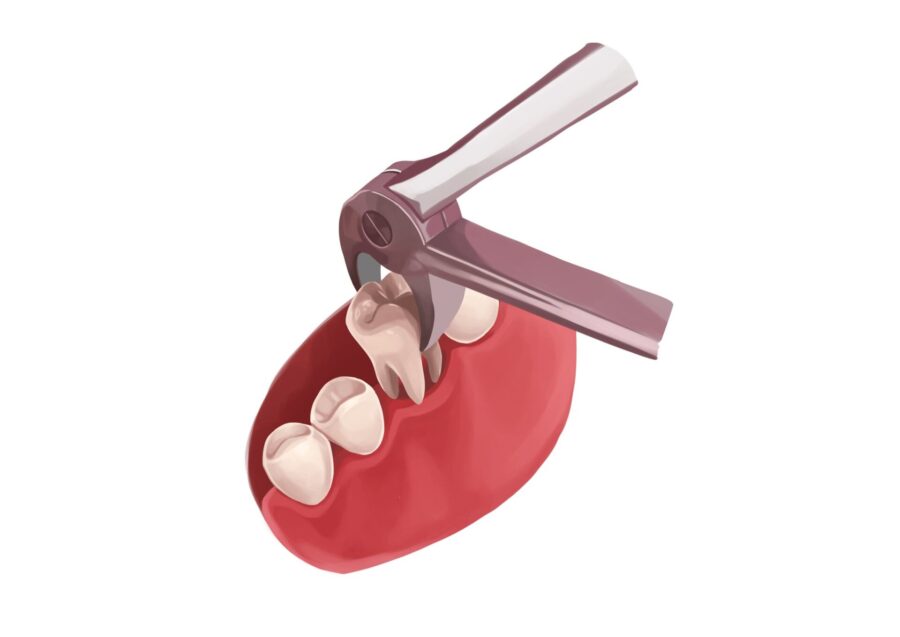 A tooth extraction is when a tooth is permanently removed from your mouth.
All 20 baby teeth should eventually fall out by age 12-13, but stubborn baby teeth may need to be removed before or after this age to make space for permanent adult teeth to grow in. A space maintainer can then keep this space open until the adult teeth emerge.
But sometimes we recommend removing an adult tooth. Here are a few reasons why:
Reasons for Adult Tooth Extraction
Wisdom Teeth
A adult tooth extraction can be necessary if you have an impacted, crooked, or otherwise problematic wisdom tooth. Because wisdom teeth are located so far in the back of your mouth, it can be tough to keep them clean. Additionally, many patients don't have enough room in their mouth and can experience overcrowding and potential damage to neighboring teeth. Removal can prevent complications can shifting of other teeth, tooth decay, cysts, and gum disease.
Dangerous Infection
If you have an infection that has spread down to the root of your tooth, you may need the tooth extracted to prevent the infection from spreading elsewhere in your mouth and body. We may be able to resolve an infection caught early enough with root canal therapy. Schedule an urgent appointment if you begin experiencing any tooth pain or sudden sensitivity so we can begin any necessary treatment ASAP.
Trauma
You might need to get an adult tooth extracted due to a traumatic injury that causes severe damage beyond repair. Fortunately, Sean Abidin, DDS, and Vanessa Cao, DDS, offer emergency dental services and we do everything we can to preserve your tooth before opting for an extraction!
Restorative Dentistry in Westerville, OH
If you need to have a tooth extracted for any reason, you don't have to go through life without having a tooth in its place. In addition to our cosmetic and family dentistry services, we also offer restorative dental treatments, including dentures, bridges, and implants. These can fill in the gaps in your smile and restore its functionality.
Please contact us to schedule an appointment! We also invite you to visit our financial page to learn about how we make our dental treatments affordable. We look forward to seeing you!
Tooth extraction image from Authority Dental under CC 2.0